3000 County Road 19 S, Minot, ND 58701
You might not always have space on your property to house larger recreational vehicles. Instead of parking them in your driveway and exposing them to the elements or worse, contact Souris River Storage in Minot, ND. We offer spaces big enough for boat storage, automobile storage, trailer storage, and RV storage so you can stow them with confidence.
As Minot's largest storage center, Souris River Storage sits on 15 acres. Conveniently located just off Highways 2 and 52 on Minot's southeast edge, we offer 24/7 gated access, a paved lot, wide turning lanes, and ample room to maneuver. Our facility is well lit, secured with individually coded access, and with high resolution security cameras. Our units are constructed of the highest quality materials and are professionally managed to ensure they are clean and well maintained.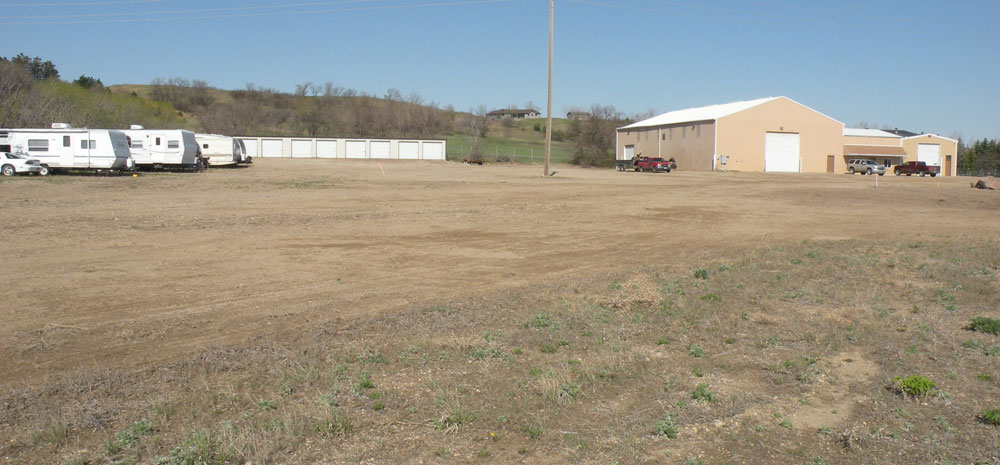 Souris River Storage offers a variety of storage options:
Outdoor Parking: We offer outdoor gated parking with spaces up to 14'x45', which are large enough to store your RV. This option allows customers conveniences such as picking up their boat, camper, or fish house on Friday when heading to the lake and dropping it back to your designated spot on our lot Sunday when returning home – no matter the time of day or night or day of the week! Items must be in good condition and working order to park in the lot.

Heated or Cold Indoor Seasonal Storage: Because weathering, exposure, pests and more can take their toll, proper storage is an important part of care and maintenance! Souris River Storage offers customers the option to store their off-season toys in a secured, indoor environment. For a flat fee, we offer boat storage, RV storage, ice fishing house storage, snowmobile/trailer storage, personal watercraft storage, etc., for the off-season. Items are stored just before the off-season begins and taken out once the weather changes enough to begin using them. This option does not provide you any access to the item while it is stored. Space is limited so call early to reserve your spot.
Winter Season (Mid-October through Mid-April)
Boats
Pontoons
Campers/5th Wheel Campers
Jet Skis
Motorcycles
Golf Carts
Food/Seasonal Trailers
Summer Season (May through September)
Ice Houses
Snowmobiles/Trailers
Hunting/Decoy Trailers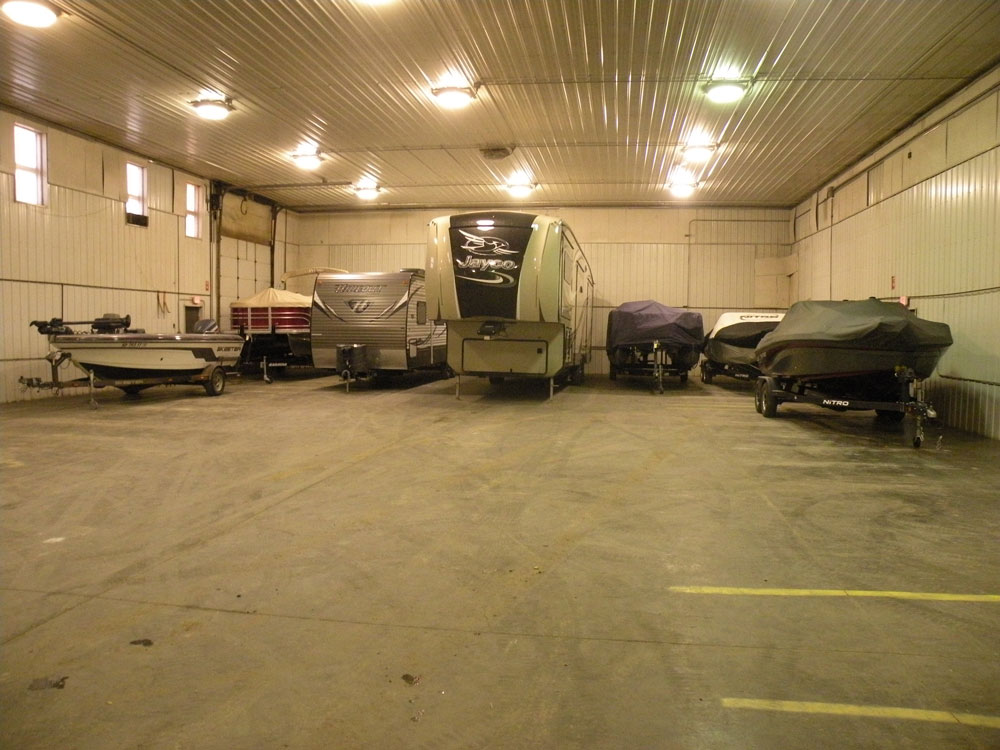 Heated Indoor Storage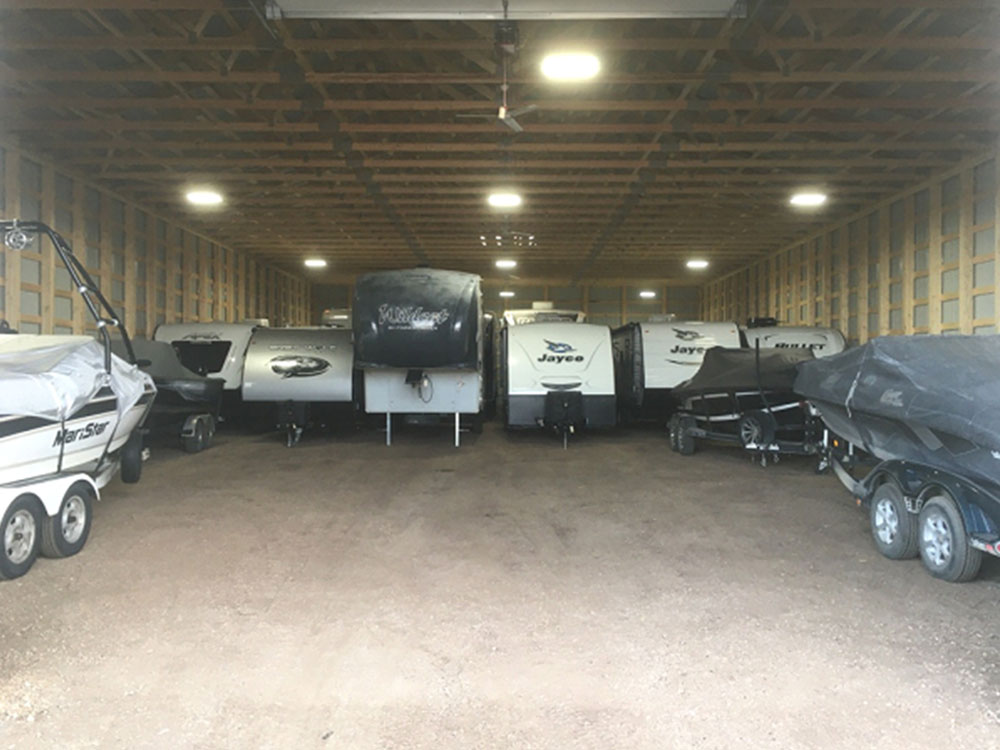 Cold Indoor Storage
Individual Boat/Vehicle Units: Our individual units are ideal for boat and vehicle storage. Measuring 12' wide x 30' deep, these units have an 11' wide by 10' high roll-up door. They include ceiling lights and an electrical outlet to plug in battery maintainers.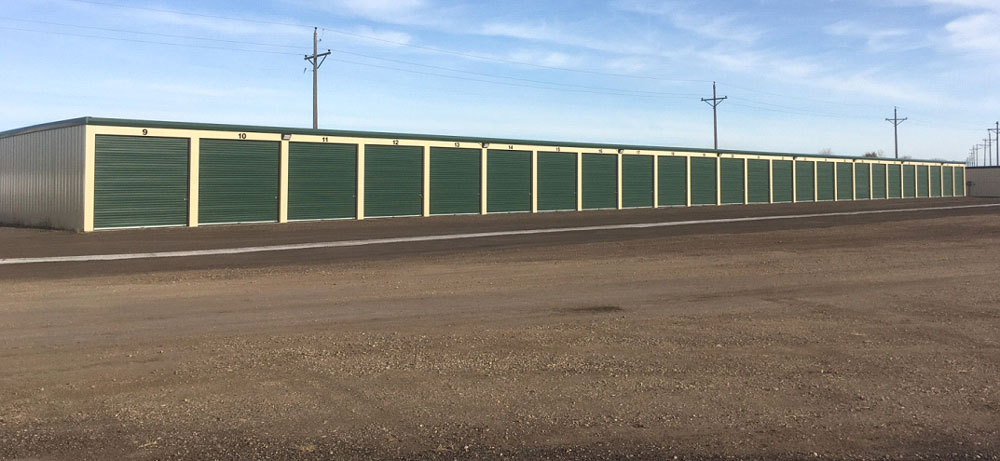 So whichever option you choose, you will have peace of mind knowing your property is well protected and safe, and it won't take up precious space in your garage or parked in your driveway. We have space for you at our facility! Our lot can handle boats, campers, RVs, etc., of all sizes, with security to help ensure nothing troubles them while they're stored with us. With affordable storage rates, we're the smartest option for storage in Minot, Surrey, Sawyer, Burlington, and Norwich, ND!
Contact Souris River Storage today at (701) 833-5362 and let us help you determine the best automobile storage or mini storage options for your valuable possessions.