You might not always have space on your property to house larger recreational vehicles. Instead of parking them in your driveway and exposing them to the elements or worse, contact Souris River Storage. We offer spaces big enough to house boats and RVs, so you can stow them with confidence.
Our lot offers units as large as 10'x30′, with lighting and security cameras to ensure your major investments are safe at all times. And, when it comes time to take your boat out for a spin or hit the road in your RV, you'll have 24/7 access to them, 365 days a year.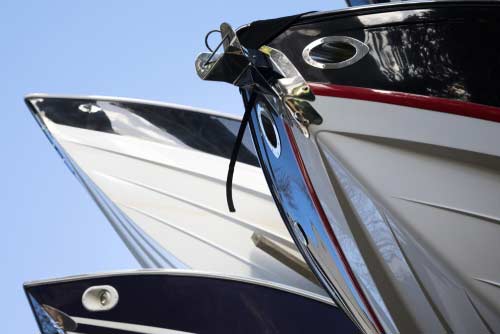 Offseason Boat Storage
Boat storage in Minot, ND is an important part of care and maintenance. Leaving your boat unprotected during the offseason can cost you big time! Weathering, exposure, pests and more will all take their toll… unless you properly store and secure your watercraft.
We have space for your boat at our facility! Our lot can handle vessels of all sizes, with security to ensure nothing troubles them while they're stored with us. You'll have peace of mind knowing your craft is well-protected and safe, and it won't take up precious space in your garage or parked in your driveway. With affordable storage rates, we're the smartest option for boat storage in Minot, ND!
Safe and Accommodating RV Storage
If you're returning home after an adventure out on the road, you'll need a place to park your RV. We offer RV storage in Minot, ND spacious enough for your camper. You'll get the appropriate space you need to ensure your vehicle is parked safely until the next time you're getting ready for adventure. With affordable rates, you'll have no trouble parking with us all throughout the offseason.
Keep Your Vehicles Secure
Your boat or RV is no small investment. Make sure you're treating it with the utmost care and importance—especially when it comes to storage. Contact Souris River Storage today at 701-833-5362 to learn more about our accommodations for recreational vehicles and watercraft.